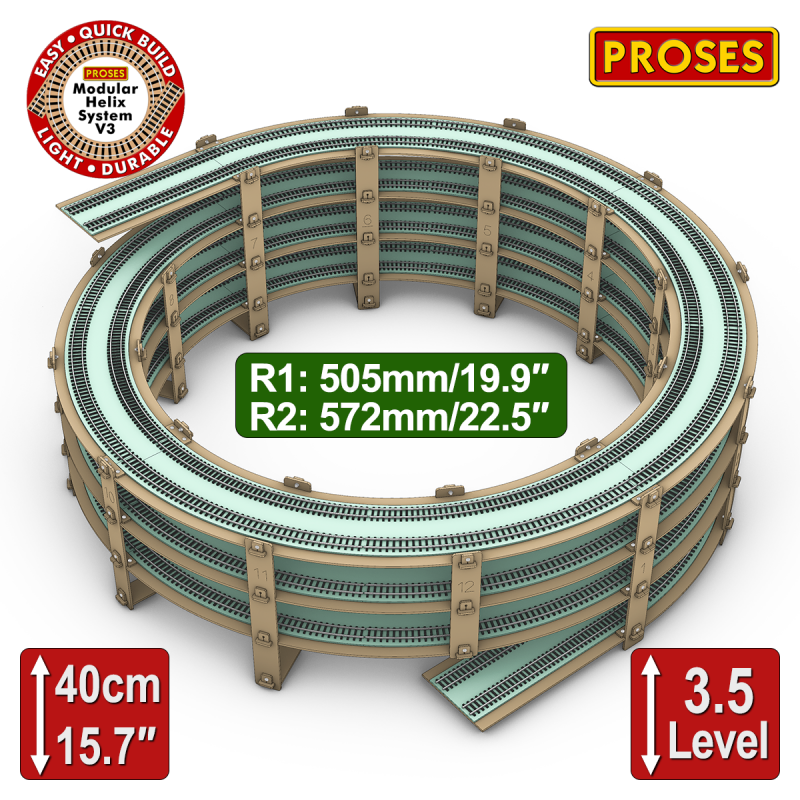 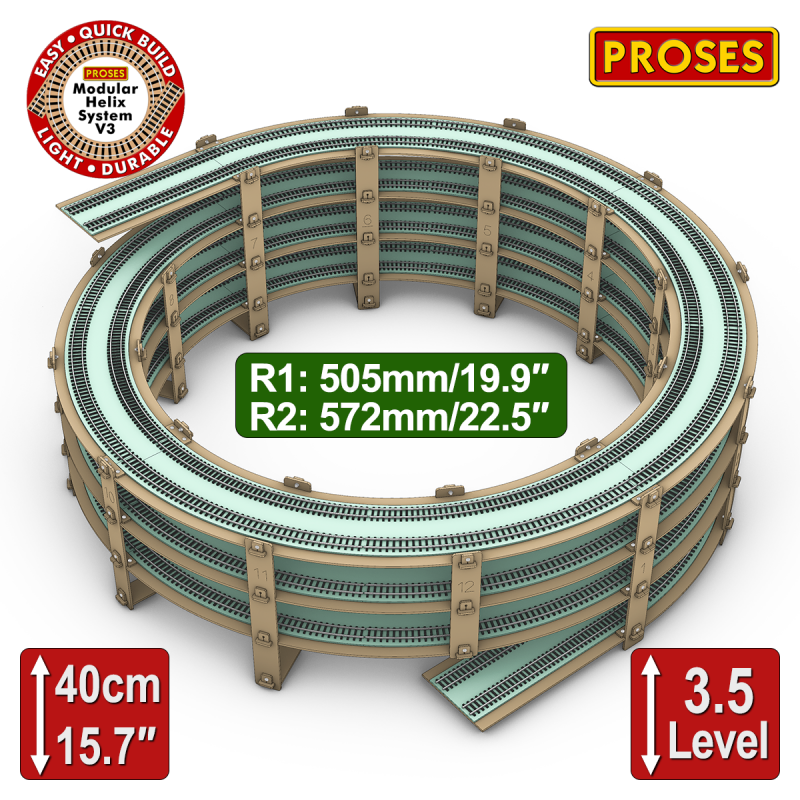 
NEW! 3.5 LEVEL SMART ECO HELIX for Hornby, Peco R3/R4 Curves.
Inner track radius (R3): 505 mm. (Hornby R608 / R609 or Peco Setrack ST-230 / ST-231) Tracks not included.
Outer track radius (R4): 572 mm. (Hornby R8261 / R8262 or Peco Setrack ST-235) Tracks not included.
Width of rings: 13.5 cm
Levels: 3.5
Total height to climb: 40 cm
Vertical distance between levels: 10 cm
Grade: 2.96%
Total track length: 11.7 meters. 
Fully modular MDF helix system.
It can be assembled and disassembled in less than 1 hour.
Very strong despite being modular. 
Tracks are not included.
Curved tracks to be used with this helix:
Hornby: R608 or R609 (R3) and R8261 or R8262 (R4)
Peco Setrack: ST-230 or ST-231 (R3) and ST-235 (R4)
No customer reviews for the moment.
Customers who bought this product also bought: