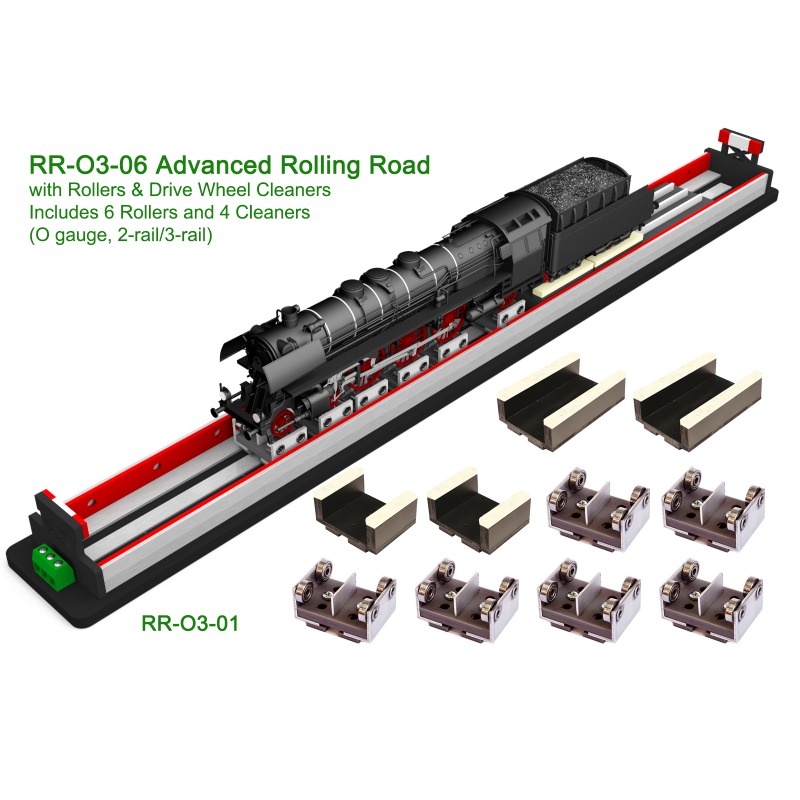 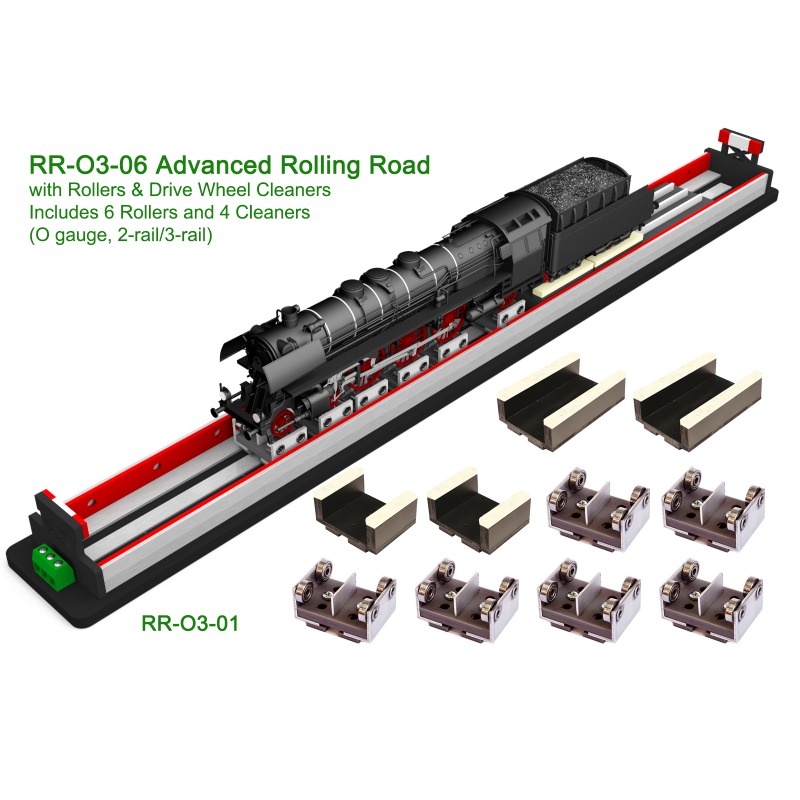 
O Gauge (2-rail/3-rail) Advanced Rolling Road w/Drive Wheel Cleaning
Suitable for O gauge, 2-rail, and 3-rail tracks and locomotives and can accommodate locomotives up to 35.4" (90 cm) long.
Includes 6 rollers and 4 wheel cleaning accessories.
Rollers and cleaners can also be placed on tracks as well as in the base unit.
Good for all 2-rail/3-rail, analog, and digital locomotives.
Additional roller sets can be purchased separately.