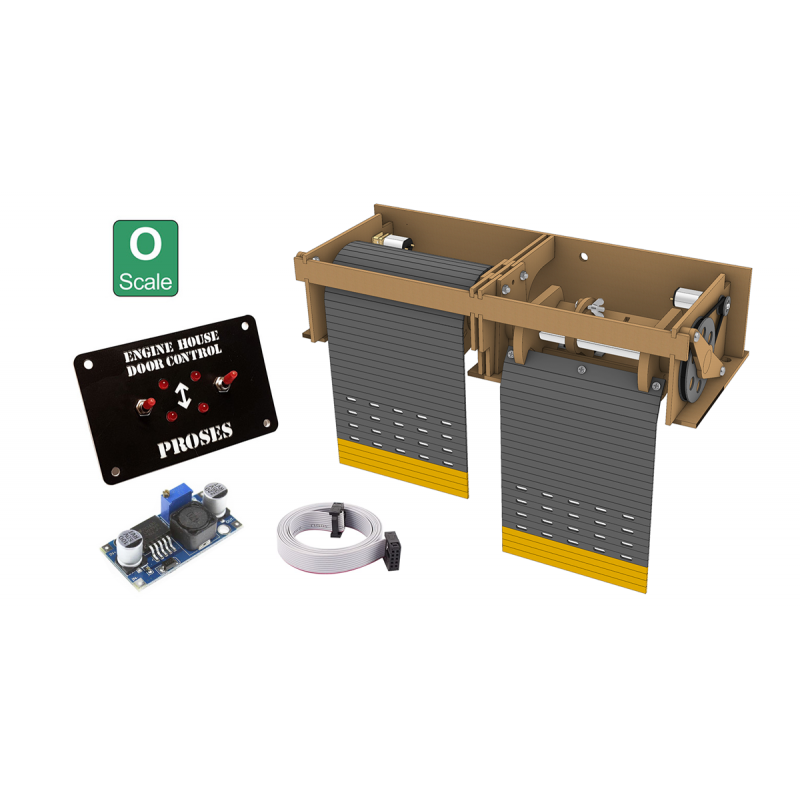 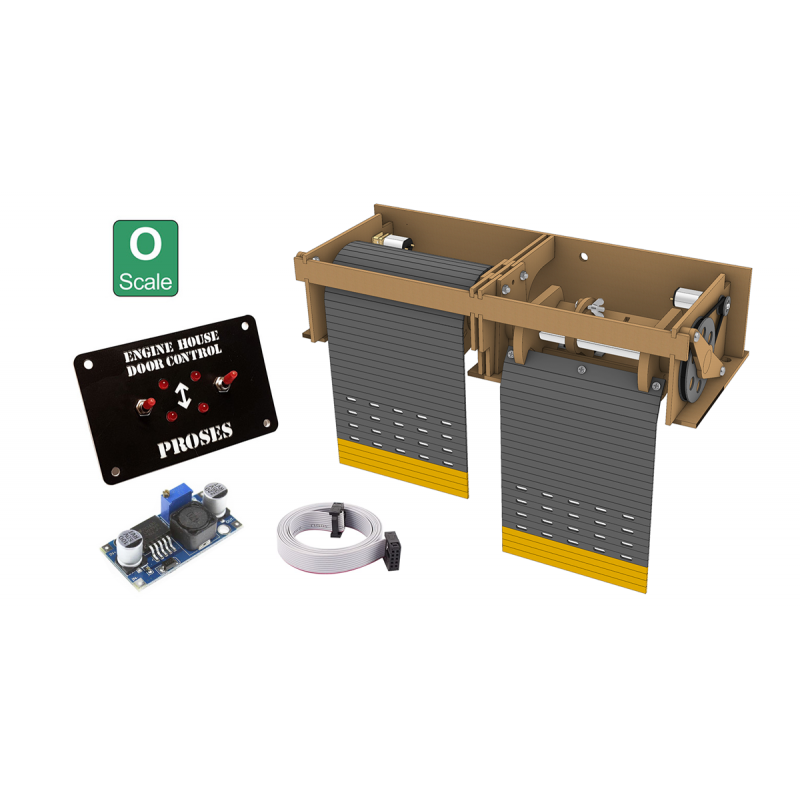 
O Scale Motorized Doors
Motorized Doors for engine houses, factories, fire stations, warehouses, etc.
The door opening/closing speed can be adjusted with a screwdriver as needed.
Stop switches, voltage/speed regulator, control panel, and 3 meters of ribbon cable with sockets are included.
Dimensions are mentioned in the pictures.
Can be powered with any DC (not AC) adapter from 12 to 24 volts and 1 amps.
The adapter is not included.