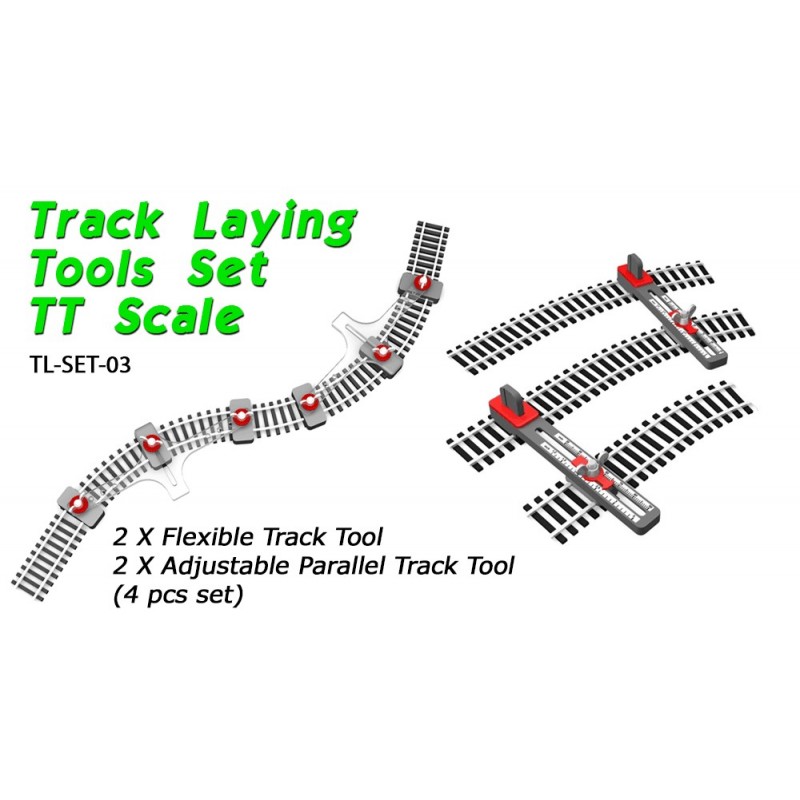 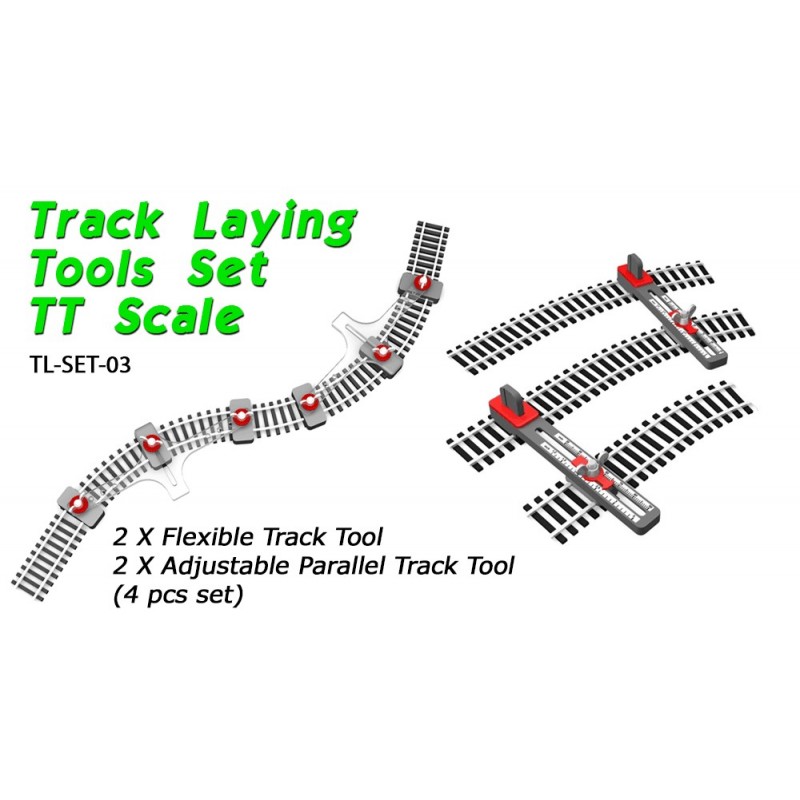 
TT Scale Track Laying Set
Parallel Track Tool (2 pcs)
For all TT. This very useful track alignment tool is designed to keep the same distance between the centers of adjacent and parallel tracks. You can adjust the distance between the center of tracks from 30 mm to 90 mm or from 1.2 inches to 3.5 inches. With Parallel Track Tool you can lay your straight and curved tracks in perfect parallel with ease.
Flexible Track Tools (2 pcs)
Flexible track is very useful but its tendency to straighten up makes track laying difficult unless it can be held in position.  This new Flexible Track Holding Tool keeps your flexible track in the desired curve temporarily before fixing it permanently.  You can even hold the track in your hands, off the baseboard, without it losing its curves!  Fits all TT tracks.
No customer reviews for the moment.